Run 5.30 is a non-competitive 5k run/walk that takes place in the town centre at 5:30 am before a business day and culminates with a healthy breakfast.
Our experiential events promote the positive impact of daily physical activity and a balanced diet, offering participants the opportunity to explore the city in a brand new light, without compromising family or work time.
Through the Run 5.30 experience, we aim to help increase the wellness of the people in the city they live and work, while delivering a sustainable event with zero environmental impact.
The Run 5.30 project was born from the mind of graphic designer Sergio Bezzanti and the heart of nutritionist Sabrina Severi in 2009.
From the very first event in Modena, Italy drawing 550 curious participants, today Run 5.30 attracts over 30,000 across ten major cities in Italy including Milan, Venice, Palermo and one in the UK, Brighton.
run 5.30 nyc
Join the Italian sensation that brought over 200,000 people onto the streets at 5:30 am for some early morning exercise.
Pier 25 on Hudson River Park serves as the event's meeting point, start, finish, and breakfast location. Participants can enjoy the sunrise and the city's beautiful skyline as they walk, jog or run a 5k scenic route along the Hudson River.
The event is open to anyone: walkers, joggers and runners of all abilities. All participants will receive an official Run 5.30 NYC t-shirt, a medal, a healthy breakfast and the event's photos free download.
WHEN: FRIDAY SEPTEMBER 6 2019 @ 5:30 AM
WHERE: PIER 25, HUDSON RIVER PARK NYC
ONLY 500 PLACES AVAILABLE - FIRST COME FIRST SERVE BASIS
Participants can pick up their t-shirts from Eataly NYC Downtown - Floor 3, 101 Liberty Street World Trade Center Tower 4, New York, NY 10007 - on Wednesday September 4 and on Thursday September 5 between 8am and 7pm, or at Pier 25 on Friday September 6 from 4:30am to 5:29am.
On was born in the Swiss alps with one goal: to revolutionize the sensation of running. It's all based on one radical idea. Soft landings followed by explosive take-offs. Or, as we call it, running on clouds.
On the day of the event, ON will give all Run 5.30 participants the opportunity to test drive the latest CloudTec technology. Are you ready to run on clouds?
Focused on providing high quality, sustainable products for all, Eataly is the largest Italian retail and dining experience in the world, transforming the way consumers experience food, beverage and, culture.
At Eataly, guests have the unique opportunity to experience Italian culture through markets, counters, cafés, restaurants, and educational offerings that explore the best food and beverage options Italy's 20 regions and the world has to offer.
Since Oscar Farinetti first opened Eataly Torino Italy in 2007, his philosophy has spread to 39 stores across the world, including our US flagship NYC Flatiron (2010), Chicago (2013), NYC Downtown (2016), Boston (2016), Los Angeles (2017), Las Vegas (2018), Toronto (opening in 2019), and Dallas (opening in 2020).
Vespa is the expression of a unique and distinctive lifestyle. The timeless success of Vespa is tied to its extraordinary historic and iconographic wealth.
Vespa is the icon for mobility on two wheels in the world.
The brand comes with a huge equity and a set of deeply-felt values that are linked to the Italian spirit, "joie de vivre" and an appreciation of beauty.
SIFÀ, Società Italiana Flotte Aziendali, is an Italian dynamic and innovative corporate car hire company. Their expertise in the sector, allows them to deliver tailored solutions to businesses and professionals for all long-term car leases. www.sifa.it
SIFÀ is part of BPER Banca S.p.a. , an Italian banking group with base in Modena, offering traditional banking services to individuals, corporate and public services.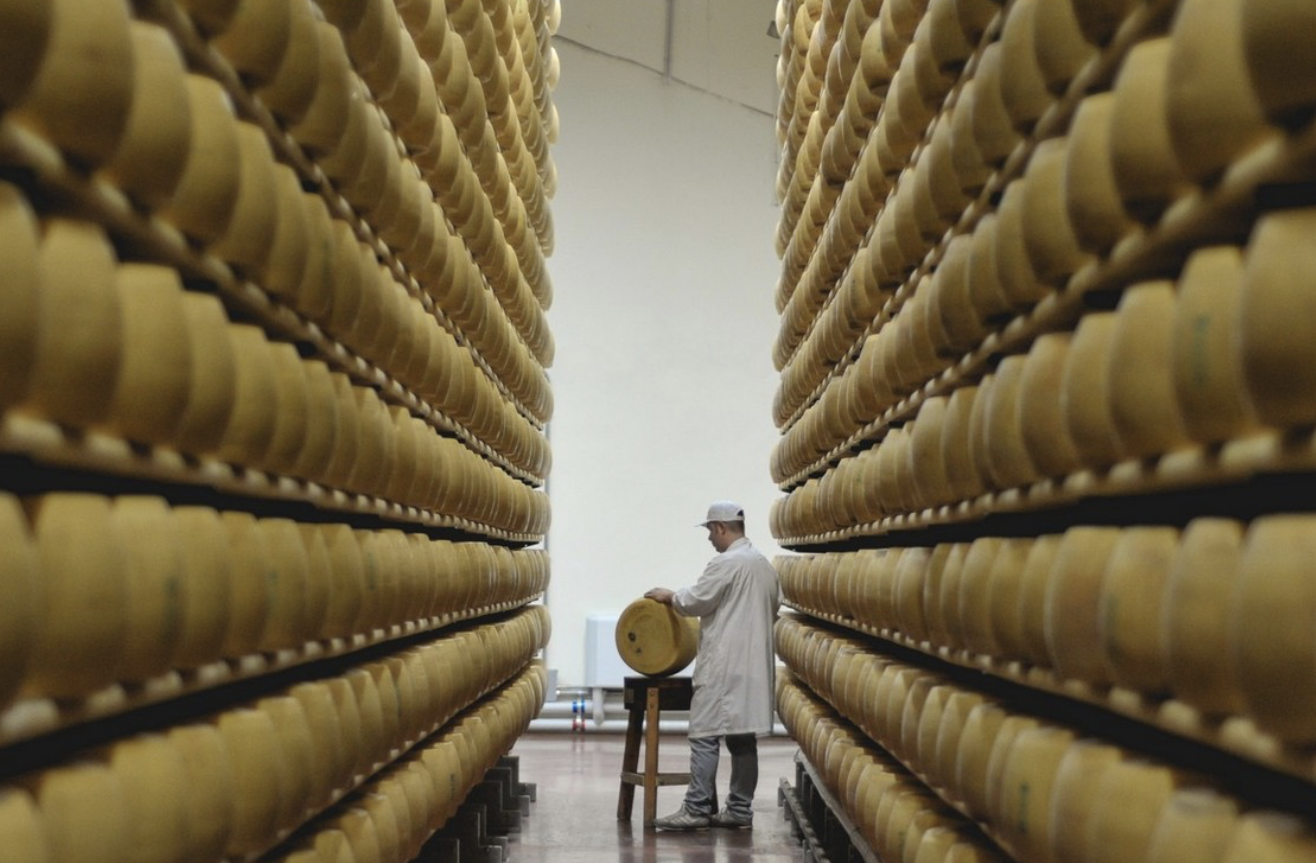 Closed-loop production, organic farming, hectares of pasture, constant technological research, special attention to the well-being of the animals bred. One single goal: the best milk possible. The Parmigiano cheese, or "King of Cheeses", produced by the organic farm Hombre in Modena (Italy) comes from organic milk produced in conformity with the Consortium regulations. Five hundred litres of milk for just one wheel, strict regulations, at least one year of maturing... never say that this cheese is expensive again. For more information please visit: www.hombre.it
Sally Fischer Public Relations
Sally Fischer Public Relations is an international boutique-style public relations firm in the lifestyle arena.
It is part of the agency credo to maintain a roster that reflects as many fields as possible, such as architecture and design, entertainment, fashion and style, food, art, culture and collectibles, publishing, non-profit, travel, hotels and spas.
The strategy developed for each client rests upon this solid, broad-based foundation and cross-category expertise in media relations, publicity, social media, special events, marketing, and brand management.